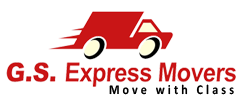 Welcome to G.S Express Movers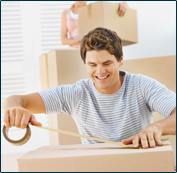 GS Express Movers is one of the finest moving companies, providing wide range of residential moving services, office moving services and long distance moving services in Toronto, Mississauga, Brampton and GTA. For the past 14 years we have served more than 10,000 satisfied customers and millions awaited. We provide secure yard and warehouse for storage and detailing centrally located in Ontario. G.S. Express Movers's professional, experienced drivers are always on time every time!. At G.S. Express Movers, we exceed our customer's expectations in customer service, distinguishing ourselves from our competition. We strive to be the best in our industry providing the highest quality, service and equipment. Call us for your next move.
Read more
The Difference we Make
- We provide required tools to move as per your
requirement (boxes,wardrobe box)
- Our storage units are 100% secure, all-steel and
weather-proof
- We schedule delivery at your convenience
- Special care to move valuable pictures and frames, pets,
rugs, blankets, plants and more.
- We believe in customer satisfaction, providing you with
customized plans and caring about the details of
moving your furniture and valuables
- Move with Class for your residential and office moving
- be it local moving or long distance moving, we have
covered it all for you.
Testimonials

Jay Babbar, Woodbridge ON
"GS Express Movers did an outstanding job with moving our house. The best thing I like about them is that they give a personal visit to your premises to provide a free estimate. They also asked questions when they needed clarification. They all did a terrific job in timely manner, worked as a true team, and are to be highly commended for their top notch efforts!"
Read More...

Ankit Gaba, Richmond Hill ON
"Estimate given by G.S express movers was much lower than others , so we went with them. Two-man team that came round to move the contents of our house were fantastic, really hard workers and professional, knew exactly what they were doing and completed the move in a remarkably short time considering the distance we were travelling. Greatly appreciated"
Read More...