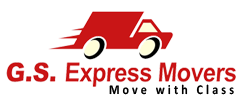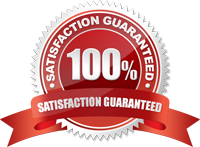 Office Moving

Our experts are specially trained for moving office furniture, computers, files, and office machines safely. We make your office move easy for you. Located in Toronto, we are the best office moving company serving Toronto, Mississauga, Brampton and GTA. Call us for your next office move.

Moving office stuff sometimes is very stressful, you don't know from where to start. Getting the work done from your staff is not a good option when you are shifting. You can be great manager or team leader at your office. But all those skill fails when it comes to packing and moving of stuff. Learning and education does not bring smile on your boss's face when they see you messing up with simple stuff.

GS Express Movers knows how to complete your office move with perfection, how to bring smile on your boss's face and can also make your team happy with their work which will have a direct and a positive reaction. We are just minutes away from your office and we are there to wrap and roll your office table, file cupboards and every other stuff you have.

GS Express Movers are:

- Office and Happy boss makers

- Fit-in box office managers

- Office wrapping experts

- And, most important packaging and moving professionals

We can shift anything, everything to anywhere. We cover special cities such as Toronto, Mississauga, Brampton, Milton, Woodbridge, Oakville, GTA and long distance move to Ottawa, Winnipeg, Saskatchewan, London, Quebec and many more...but our boundaries are not limited to only these geographical areas. If you want us somewhere, we will be there at your service. The only thing you need to do is to contact us and we would be happy to listen you. And, we assure you your bosses would be much happier with us. Attitude at its best !

Please call today at (647) 889-MOVE or (416) 871-0134 for a free quote for your upcoming office move. We would be happy to service you round the clock.
Testimonials

Jay Babbar, Woodbridge ON
"GS Express Movers did an outstanding job with moving our house. The best thing I like about them is that they give a personal visit to your premises to provide a free estimate. They also asked questions when they needed clarification. They all did a terrific job in timely manner, worked as a true team, and are to be highly commended for their top notch efforts!"
Read More...

Ankit Gaba, Richmond Hill ON
"Estimate given by G.S express movers was much lower than others , so we went with them. Two-man team that came round to move the contents of our house were fantastic, really hard workers and professional, knew exactly what they were doing and completed the move in a remarkably short time considering the distance we were travelling. Greatly appreciated"
Read More...