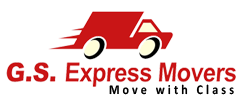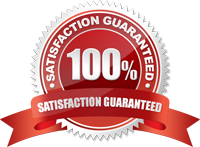 Local Movers Toronto

Professional cost-effective local moving services since 2000.

As your local Movers in Toronto and GTA, GS Express Movers proudly serve you, our valued customer, for all your moving and storage needs for your local residential or office move. We simplify your local move with our on-time and in-budget services. GS Express Movers local moving services are designed to address all your moving and storage needs in a way that is simple, convenient and cost-effective.

Our local moving experts call you to discuss your special needs, visit your house to review your furniture and fragile items and prepare a plan for your move so as to make your move stress-free. You can trust our staff as they undergo extensive training for safe packing and loading for maximum protection. We keep you informed at every step of the move so that you can move with peace of mind without worrying about the status of your goods.

Gsexpressmovers is one of the top rated Moving Companies in Toronto and always thinks according to customer's perscpective. Our Experts are well trained in moving Household Movers from Toronto to GTA and excellent at packing all the items without any damage.

GS Express Movers are providing local moving services to Toronto and GTA residents and offices for more than 15 years. Our staff is well equipped with all the skills necessary, and they pay special attention to wrap and pack all items before loading them on trucks.

Gsexpressmovers provides best Residential Movers services from Toronto to any place in and around GTA at Affordable price.Our Staff is truely dedicated and have good experience in packing and unpacking the things carefully.

We understand value of your time and money and we usually accomplish local moving within Toronto and GTA within one day.

We have the experience and expertise to provide you with the highest level of care in the handling and transporting of your house and office.

GS Express Movers owns and operates modern air ride equipment with hydraulic tailgate lifts and is available 24/7 across Toronto and GTA Ontario.

Difference We make

» Secure yard and warehouse available for storage and detailing centrally located in Ontario.

» You can rely on G S Express Movers's professional, experienced drivers to be on time every time!

» We distinguish ourselves from our competitors by not what we do but how we do. We exceed our customer's expectations service in all areas of our business by focusing on:

» Commitment to honest and transparent business practices.

» Personalized approach to our customer needs.

» Focus on efficiency, teamwork, delivering in time and excellent customer communications.

GS Express Movers is your local moving company in toronto , we make your move easier wherever you want to move within Toronto and GTA.

Call now at (647) 889-MOVE or (416) 871-0134 for a free quote for your upcoming local move. Your satisfaction is our guarantee.
Testimonials

Jay Babbar, Woodbridge ON
"GS Express Movers did an outstanding job with moving our house. The best thing I like about them is that they give a personal visit to your premises to provide a free estimate. They also asked questions when they needed clarification. They all did a terrific job in timely manner, worked as a true team, and are to be highly commended for their top notch efforts!"
Read More...

Ankit Gaba, Richmond Hill ON
"Estimate given by G.S express movers was much lower than others , so we went with them. Two-man team that came round to move the contents of our house were fantastic, really hard workers and professional, knew exactly what they were doing and completed the move in a remarkably short time considering the distance we were travelling. Greatly appreciated"
Read More...