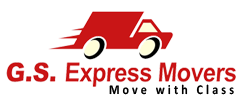 Moving Tips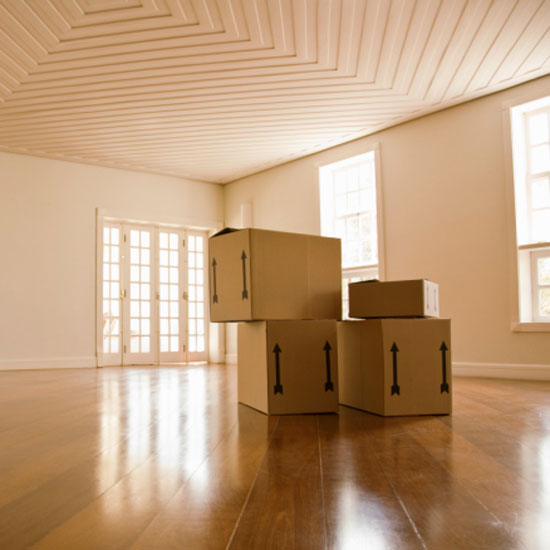 Thirty moving tips by GS Express Movers, which you would not find anywhere else, we recommend you to understand it before you implement.
1. Where and how to start packing has always been the most important question for
anyone. So we recommend that you list down all the stuff and then plan ahead.
2. Do choose a 'packing room' ahead of time and box up a few things each day, this would
help you to organise well and decrease the chances of things getting lost and forgetting
during packaging and moving.
3. Buy boxes in plenty, as you never know what item requires luxury space. Yes, if you have facility, do check with buyer
to return unused boxes after end of packaging.
4. Avoid overloading cartons, but strive for a firm pack that will prevent items from shifting. The cover should close
easily without force, but should not bend inward. So, we again recommend you to buy boxes in plenty.
5. Do check before you start that you have essential packaging items, the most important one being packaging tape.
Quality does matter when you are buying such stuff, as you need to tape the box from below.
6. GS Express Movers recommend that if you have planned to move the house yourself going on your decision, spend
some money and buy sturdy boxes, which can be used during heavy weight transfer.
7. You can buy sturdy handled bags or can for search shopping bags with bulky closet items such as shoes, sweaters,
belts and jeans.
8. Use your luggage - fill luggage and duffle bags with clothing, sheets, towels, and paper goods. These are cost
effective alternative to boxes and other heavy bags and best suggestion which we also tell our clients.
9. Remove unwanted items. These items can be a good option for donations or sale, the lighter your load will be – it will
help save you packing time, loading time and most important - money.
10. Newspapers, bubble wrap and packaging forms are most commonly used covering pressure takers in boxes, we
recommend you to use them if you need keep your valuable items safe.
11. You can also use wardrobe boxes for your light weight packaging such as bed sheets, pillows, comforters, blankets as
well as clothes. Do not make these boxes heavy as this can make them loose balance and moreover can break.
12. Electric appliances require greater care while moving. You need to sometime unwire it from different angles. We
recommend you to bubble wrap such items and tightly tape so that there is no contact with water.
13. Compact documents, records and tapes also need special care. What we recommend you is to remove these items
from the stereo or storage cabinet. Keep in mind records are heavy and should be packed in small cartons.
14. Heavy appliances also require great deal of care and sometimes require some kind of un-installation. We
recommend that for these items you need to go ahead with professional packaging and moving company ,
yes they do charge fee but it would be much lesser if you transport yourself and it gets damaged.
15. Any moving company would handle RUGS, so leave rugs on the floor. If not, just roll and tie a knout across.
16. We heard clients using their experience knowledge while packaging and moving " Pictures, Frames and Mirrors ", a
client of ours who recently decided to move there framed pictures by stacking them side-by-side then taping them
together. While they managed to move them from their old home to the new place without any chips or breaks, the
tape ruined the finish.
So, we recommend special moving tips for your valuable pictures and frames
Select a box that is bigger than the picture you need to pack.

Keep the box flat or if the box has already been put together, break it apart.

Tape one end of the box securely with packing tape.

Place the picture in it's frame flat on an oversized piece of bubble wrap.

Wrap the picture in the bubble wrap as you would if you were wrapping it to give as a present. Secure the wrapping with packing tape.

Slide the picture into the opening of the box. Seal the end securely with packing tape.

Mark the outside of the box on both sides "Fragile" and its location; living room, bedroom, kitchen etc.

When packing the box on the truck, keep the packed picture on its side, not flat. The picture will absorb pressure easier on its edge than when flat.

If you want additional protection for the corners of your picture frames, you can purchase specialized cardboard protectors just for this purpose.

Stack series of packed pictures on their edges inside a wardrobe box. Make sure they're secure by packing objects around them.
On the moving truck, pack pictures on their edges and in a place where they won't fall over. Wedge them between heavy objects that will not shift during the move.
We recommend you to go ahead with some basic rules for this type of packaging and moving
Use appropriate size box that covers whole frame and you can see space at every corner left at every corner.
Bubble wrap is the most important item to cover such frames.
Packing tape yet being another item, but can also ignore it if you have covered it fully and put in box.
Marker, as mentioned the use above-
Yes, off course pictures in their frames
17. Keep your valuable items safe and secure. It is a good idea to keep valuable possessions, such as silverware,
collections or antiques, with you. If you have a long distance to travel and no room in your car, bury the items
in a box titled "kitchen pantry ".
18. Empty drawers of breakables, spillables items are not recommended for inclusion in your shipment and anything
that would puncture or damage other items. However, blankets, sweaters, lingerie, bath towels and similar soft,
lightweight goods may be left in drawers.
19. Pack similar items together. Do not pack a delicate china figurine in the same carton with cast-iron frying pans,
for example.
20. Keep all parts or pairs of things together. For example, curtain rod hangers, mirror bolts and other small hardware
items should be placed in plastic or cloth bags (which can be purchased from the moving company) and taped or
tied securely to the article to which they belong.
21. GS Express Movers always recommend keeping important papers with you. Such as birth certificates, school
records, mover estimates, new job contacts, utility company numbers, recent bank records, current bills, phone
lists, closing papers, realtor info, maps and more. Don't leave these with the mover.
22. We also recommend you to move during the week, when more services like banks, government offices, utilities,
mechanics and tow-services are open, in the event you run into any problems and need assistance.
23. If you have pets, make plans well ahead of time as to where to keep them during the move – and
how you'll transport them to your new home.
24. An arrangement of artificial flowers should be packed in its own carton. Wrap carefully in plastic wrap,
tissue paper or paper towels. If possible, fasten the base of the floral piece to the bottom of the carton.
Label the carton "FRAGILE — THIS SIDE UP."
25. Books also need special care, we recommend you to pack them either flat or with the spine touching
the bottom of the carton. Do not pack with spine facing up, as glue can break away from the binder.
Pack books of the same general size together.
26. Check on outdoor equipment, before moving day; dismantle children's swing sets, TV antennas
and garden sheds. Gather pieces and bundle together with nylon cord. Place small hardware in
a cloth bag and securely attach to corresponding equipment.
27. Don't forget to file your change of address with the Post Office.
28. Don't forget to take only food items you are sure will travel well. Do not take anything perishable.
In the winter months, do not take anything subject to freezing.
29. Plan regarding prescription medications – make sure you'll have enough with you during your
move, and transfer prescriptions to your new pharmacy in advance of your move.
30. Enjoy your move.
We at GS Express Movers always believe taking good care of clients always provides repetitive business opportunities. We want you to get connected with us for your simplest to scariest moving needs and we know how to save you, your money and your time. Dial and connect with us. Thank you...
Testimonials

Jay Babbar, Woodbridge ON
"GS Express Movers did an outstanding job with moving our house. The best thing I like about them is that they give a personal visit to your premises to provide a free estimate. They also asked questions when they needed clarification. They all did a terrific job in timely manner, worked as a true team, and are to be highly commended for their top notch efforts!"
Read More...

Ankit Gaba, Richmond Hill ON
"Estimate given by G.S express movers was much lower than others , so we went with them. Two-man team that came round to move the contents of our house were fantastic, really hard workers and professional, knew exactly what they were doing and completed the move in a remarkably short time considering the distance we were travelling. Greatly appreciated"
Read More...