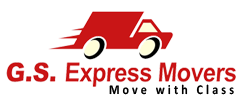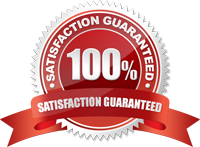 Commercial Moving Toronto

Office moving services in Toronto and GTA

GS Express Movers is been in Office moving industry for many years and our skilled and experienced staff has been helping companies relocate and offer professional office moving services to companies in Toronto, GTA and across Ontario..Our prime motto is to provide the best Commercial Moving services in Toronto at meaningful price.

Gsexpressmovers has got appreciation from clients many times for providing the best Office Movers Services in Toronto. Overall we are proud enough to say that we are the best Commercial Movers in Toronto as we design the design your move perfectly and make customers happy.

As an office moving coordinator, you may be under lot of pressure to move office furniture and equipments safely and quickly to bring normalcy back to your office. We understand that your time is precious and as an experienced office moving company we ensure to have the least downtime for your business. Our office moving division can help you with any move, delivery, distribution or fulfillment requirements. Whether it's local or long distance move for your office, we provide professional services at reasonable price.

Gsexpressmovers is the best Commercial Movers in Toronto. Our staff is well deserved in moving all kinds of items without any Damage.

Whether it's a a large corporation or one person office, we take care of all details and make you office moving smooth and stress-free.

How are we different

» We understand that no two moves are alike and that's why we partner with you to prepare a plan to fit needs of your business and employees

» We offer weekend and after-office hours services for least disruption to your work.

» From fragile pictures to plastic bins, from computers, printers to heavy furniture, we have special packing materials and guidelines for each

» We have secured and climate control warehouse for safe storage

» 7 days a week service available.

» We keep you informed from the beginning, No hidden costs.

GS Express movers is one stop shop for all your office moving needs and challenges. Trust your next office move to GS Express Movers, a proven name for office moving in Toronto, GTA and across Ontario.

Call now at (647) 889-MOVE or (416) 871-0134 for a free quote for your upcoming office move. Your satisfaction is our guarantee.
Testimonials

Jay Babbar, Woodbridge ON
"GS Express Movers did an outstanding job with moving our house. The best thing I like about them is that they give a personal visit to your premises to provide a free estimate. They also asked questions when they needed clarification. They all did a terrific job in timely manner, worked as a true team, and are to be highly commended for their top notch efforts!"
Read More...

Ankit Gaba, Richmond Hill ON
"Estimate given by G.S express movers was much lower than others , so we went with them. Two-man team that came round to move the contents of our house were fantastic, really hard workers and professional, knew exactly what they were doing and completed the move in a remarkably short time considering the distance we were travelling. Greatly appreciated"
Read More...